Besides the collection of physical books, periodicals, and media available at the Inyo County Free Library branches the library also offers other services online. 
Many of the services below require an Inyo County Library Card with a barcode. Visit your local Inyo County Library Branch to sign up.

 
 

Gale Resources through California's K-12 Online Content Project from the California State Library now provides access to National Geographic Kids, Gale Interactive: Science and Gale In Context: Environmental Studies
The California State Library has made available to libraries several learning platforms for career enhancement, job skills training, digital literacy and life-long learning. Learn online from Coursera, GetSetUp, LearningExpress for Libraries, LinkedIn Learning, and Skillshare.  Click here for details
CloudLibrary News Stand is our new source for
e-magazines (magazines are no longer available in Overdrive).
CATEGORIES OF ONLINE RESOURCES
E-BOOKS, E-MAGAZINES, E-NEWSPAPERS, AND AUDIOBOOKS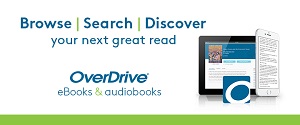 OverDrive is a free service offered by Inyo County Free Library that lets you borrow eBooks, audiobooks, eMagazines and more from the Southern California Digital Library. All you need to get started with free digital titles from OverDrive is an internet connection and a library card with a barcode. Borrow and enjoy ebooks right in your browser, the Libby app, and on popular ereaders! 

Getting started with Overdrive
enki a new eBook platform created by librarians, is the place for discovery, helping you find new gems, classic novels and eye-opening nonfiction. It's your only source for bestsellers before they catch fire, and it's where you can learn something new from renowned authors. Indulge your curiosity! enki eBooks will work with e-readers that support EPUB format (like Kindle Fire), or tablets and computers.
Frequently Asked Questions about Enki
Biblioboard curated lists from enki

Stay entertained and informed with the world's largest catalogue of digital magazines and newspapers delivered directly to your devices. Instantly access 7,000 titles in more than 60 languages when you access cloudLibrary NewsStand with browser or app.  All you need is your library card! 
Download cloudLibrary NewsStand app: Apple App Store | Google Play Store
The California State Library is pleased to offer the New York Times online to California public libraries! This offer features direct access to nytimes.com from 1851 to right now, including:
All regular newspaper content (articles, editorials, etc.)
All multimedia, including video, photography, VR features and all new multimedia to come
Spanish and Mandarin Chinese versions of nytimes.com
Personalized access, including e-mail newsletters such as California Today, mobile apps for phones and tablets, with customizable news feeds, and article recommendations based on topics you most commonly read about
Each remote access pass gives you free access to the New York Times for 72 hours.
First time remote access to the NYT requires a log in to your library account through the Catalog
The New York Times has made instructional videos available via YouTube and with captions.
STREAMING VIDEO

Kanopy is a video streaming service offering access to more than 30,000 documentaries, movies, and educational videos from thousands of producers such as Criterion Collection, PBS, Great Courses, Kino Lorber and more.
Kanopy Kids highlights films and TV series that inspire and inform, helping children develop empathy, mindfulness, and self-esteem through entertaining and educational videos. Kanopy Kids categories include TV Series, Learning Languages, Animated Storybooks, Anime Favorites, Classic Films, and Movies for the Whole Family.

The world's leading classical music channel
Music with vision
The world's premier resource for classical music programming: stunning live events from the world's most prestigious halls, plus thousands of concerts, operas, ballets, and more in our VOD catalogue!
ONLINE REFERENCE SOURCES AND DATABASES
In conjunction with the library's print subscription of the Reference Shelffrom H. W. Wilson there is online access to this resource through Salem Press. Published 6 times per year, each Reference Shelf volume provides comprehensive, balanced coverage of an issue of importance in modern society. Each volume contains 35-45 notable documents and articles (complete or abstracted) from highly respected periodicals and media outlets. A bibliography, index and important websites enhance further research. For access to the Reference Shelf in print format of current and older issues that aren't available online, search the public access catalog using "search by series" using the words "Reference Shelf.

Also available on this site is Famous First Facts. For more than half a century, Famous First Facts has earned the accolades of reviewers and a place on library reference shelves nationwide. This new edition of the reference classic is updated and expanded with new entries reflecting the latest developments and discoveries, and newly organized for better access to information. This is an online version of the Library's print copy.
Salem Press includes Facts about the Presidents from H. W. Wilson.  This resource is the authoritative source for information about the lives, backgrounds, and terms of office of every American president, from George Washington onward.

 AtoZ World Travel is a comprehensive travel resource containing 202 Travel Guides covering 75 topics for each of 202 world cities. Topics include travel essentials, security, neighborhoods, excursions, food and restaurants, culture, language, and more.
202 World City Travel Guides:
•Travel Essentials •Security Briefings •City Facts •Neighborhoods •Local Transportation •Activities •Attractions •Points of Interest •Excursions •Maps •Language

AtoZ World Food is a comprehensive database of recipes and food culture articles for 174 countries. Think of it as a world cookbook for 174 countries, although it's much more.
FEATURES:
174 Country Cookbooks
7,000+ Traditional Recipes for: •Appetizers •Soups •Salads •Main Dishes •Side Dishes •Breads •Snacks •Desserts
1,700+ Food Culture Articles
14,000+ Color Photos
700+ Ingredient Articles
Reference (15+ modules)
New featured country every day
RESOURCES FOR HISTORY

The California Digital Newspaper Collection is a project of the Center for Bibliographical Studies and Research (CBSR) at the University of California, Riverside. The CDNC includes newspapers that the Library has digitized: The Inyo Independent (1870-1942) and the Big Pine Citizen (1914-1933)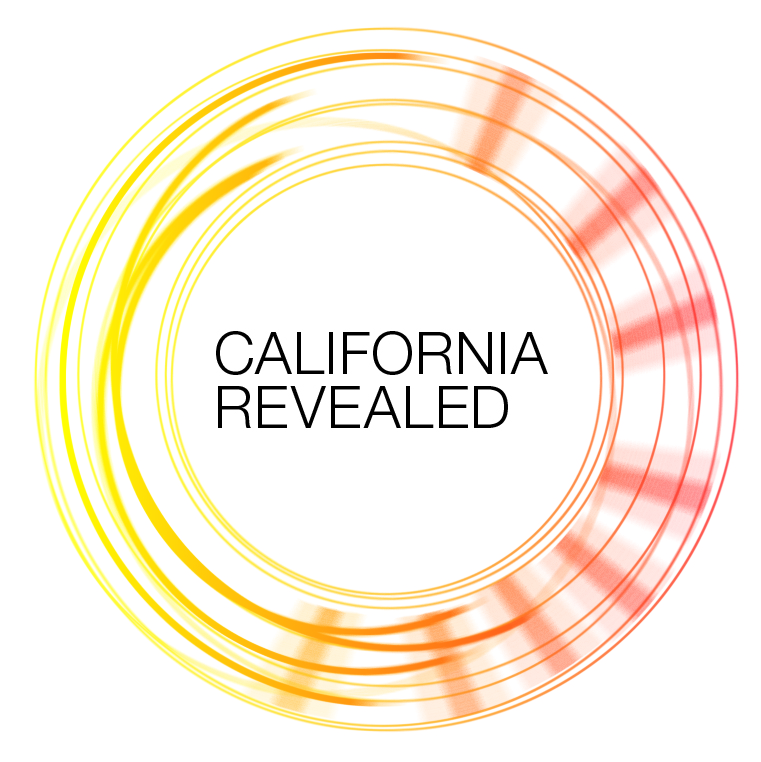 The California Revealed collection includes a wide range of historical materials contributed by libraries, archives, museums, and historical societies across the state.  Inyo County Free Library has digitized and contributed historic materials from the Library's collection.  Other local contributors include the Eastern California Museum, Manzanar National Historic Site and the Bishop Chamber of Commerce.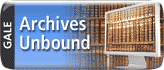 Archives Unbound addresses students and scholars' pressing need to see primary, unpublished archival documents.  Archives Unbound presents topically-focused digital collections of historical documents that support the research and study needs of scholars and students at the college and university level. 

Particular strengths in the Archives Unbound catalog include U.S. foreign policy; U.S. civil rights; global affairs and colonial studies; and modern history. Broad topic clusters include: African American studies; American Indian studies; Asian studies; British history; Holocaust studies; LGBT studies; Latin American and Caribbean studies; Middle East studies; political science; religious studies; and women's studies. The Archives Unbound program consists of more than 290,000 documents totaling 12 million pages.  Sponsored by the California State Library as part of their California Digital Archives. This service requires log in through the catalog, select Archives Unbound under Online Resources.
RESOURCES FOR EDUCATION
Brainfuse HelpNow is an all-in-one suite of tutoring services designed for a wide range of academic needs whether it's tackling a tough homework problem, mastering a particular topic, or writing a paper. HelpNow services include expert academic tutoring and self-study tools to empower users to study at their own pace or collaborate with peers and teachers.
Students access live, on-demand academic help and state-aligned skills building lessons from expert tutors. With HelpNow, tutors and students communicate in real time in our online classroom by typing, drawing, and marking-up lessons and web content. Plus, students can use our secure file sharing feature in the writing lab to submit writing assignments to our writing tutors any time of the day.
The Brainfuse full-service test center offers practice tests for all levels in math, reading, and writing as well as college preparatory tests - including the SAT.
For adult learners, whether you are going back to school, switching jobs, or just want to brush up on an academic skill, our Adult Learning Center™ is here to help.
Educate Station is your one-stop destination for PreK-2nd grade learning. Currently, the site consists of two core pieces of content: learning plans and worksheets. Both are designed to engage children in meaningful, hands-on learning.
Whether you're looking for hands-on activities to do in the classroom or supplementary projects to do at home, Educate Station learning plans are for you. These weekly plans consist of five days of instruction and activities, along with 5+ worksheets to support learning. Each of the plans are aligned to standards and topics that children need to master.

QUICK ACCESS TO CALIFORNIA K-12 ONLINE CONTENT DURING THE COVID-19 CRISIS  California offers — at no cost to local schools, districts or students — access to online educational content from Encyclopaedia Britannica, ProQuest and TeachingBooks.net for use by every public K-12 school and student in the state.  ProQuest research databases, the TeachingBooks literacy service and online content from Encyclopaedia Britannica are available to every Californian from this website.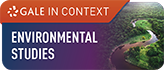 Understand environmental issues that affect people globally through topic overviews, journals, news, and multimedia content with Gale In Context: Environmental Studies.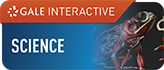 Manipulate 3D interactive models to visualize and understand concepts in biology, chemistry, earth, and space science with Gale Interactive: Science.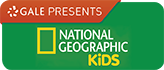 Explore amazing adventures in science, nature, culture, archaeology, and space with National Geographic Kids. Best for children aged 6-14.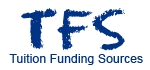 Tuition Funding Sources is a private website designed to help students find scholarships, college and career information. TFS offers students the largest scholarship database in the world with over $41 Billion in scholarship awards along with a career personality test and detailed college and career information. You will have to register to use the site when you first visit it.  Tuition Funding Sources is sponsored by Inland Library System.
RESOURCES FOR EMPLOYMENT, WORKFORCE TRAINING, LIFE-LONG LEARNING, AND VETERANS BENEFITS

VetNow provides support for veterans and their families with navigating the VA bureaucracy, providing academic tutoring, and employment transition assistance.
Brainfuse VetNow is an all-in-one suite of services designed for a wide range of veteran needs: whether it's updating a resume for civilian life, navigating the VA system, or seeking local resources and support for veterans and their families. VetNow services include expert coaching and self-study tools to empower users. Users may access live, on-demand assistance from expert Job Coaches or Veteran Navigators. With VetNow, users communicate in real time in our online whiteboard by typing, drawing, and marking-up lessons and web content. Plus, users can use our secure file sharing feature in the resume lab to submit career documents to our Job Coaches any time of the day.
 The Brainfuse full-service test center offers practice tests for all levels in math, reading, and writing as well as college preparatory tests - including the SAT.

GetSetUp has a catalog of over 500 classes exclusively for older adults.  During the week, GetSetUp offers more than 40 live classes every day as well as 25 on weekends.  GetSetUp offers classes for older adults just learning technology, as well as classes in the following categories:
Physical Health (exercise, healthy cooking)

Mental Health (stress, meditation, dementia)

Social Health (book club, gardening, pets)

Vocational Health (resume writing, interviewing)
Use the coupon code: CSL-Inyo while booking your class (This will waive your fee for PAID classes).

Coursera's mission is to help individuals build the skills they need for in-demand jobs.
Provides learners with access to more than 5,000 courses and certifications led by top businesses, universities, and organizations.
Courses include: English for Business and Entrepreneurship (ESL), Foundations of Public Health Practice, Become an EMT, Bookkeeping Basics, Introduction to Google Docs, Design a Restaurant Menu, Food and Beverage Management, Branding: The Creative Journey.
Contains "Gateway Certification," a program for people without a college degree and with no experience in the field, built by leading companies such as Google. Facebook, and Salesforce.
Offers subtitles in more than 50 language
A valid library card is required to register for access to Coursera.

LearningExpress offers targeted learning centers — each with a collection of practice tests, tutorials, e-books, articles and flashcards — to help you achieve your goals.  
Improve academic, workplace and personal skills.
Explore colleges and careers.
Prepare for college admissions and occupational exams.
Practice for the GED®, ASVAB and U.S. citizenship exams.
Requires log in through online catalog.

LinkedIn Learningprovides access to over 17,000+ professionally produced video tutorials across Business, Creative, and Technology content libraries.  Additionally, LinkedIn Learning is available in 7 different languages, and can be access via desktop computers and mobile devices through our apps (offline viewing included).  Choose from thousands of online courses to learn in-demand skills from real-world industry experts.  Get started with your library card.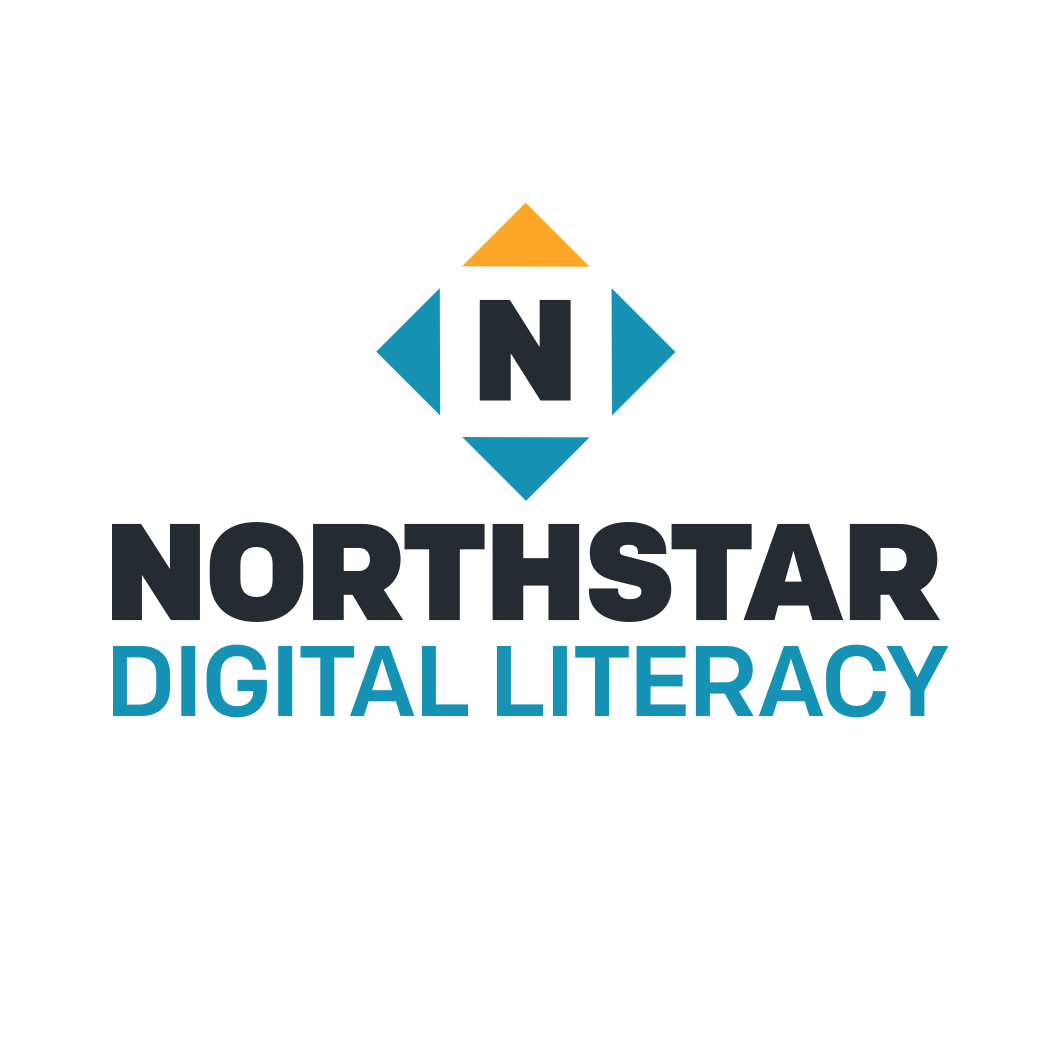 Northstar Digital Literacy defines basic skills needed to perform tasks on computers and online. Online, self-guided modules assess the ability of individuals to perform tasks based on these skills. Included are basic computer digital literacy standards and modules in three main areas:
Essential Computer Skills - Basic Computer Skills, Internet Basics, Using Email, Windows OS, Mac OS

Essential Software Skills – Microsoft Word, Excel, PowerPoint, Google Docs

Using Technology in Daily Life - Social Media, Information Literacy, Career Search Skills, Supporting K-12 Distance Learning, Your Digital Footprint.
Northstar was developed in response to the needs of job seekers who may lack the digital literacy skills needed to seek, obtain, and retain employment, as well as to perform other tasks in daily life. Northstar allows end users to freely take the assessments from anywhere via our homepage, but individuals can instead go to an approved testing location and obtain the Northstar Digital Literacy Certificate when they pass assessments. Certificates provide an important credential for employment, as even entry-level jobs increasingly require basic computer skills. Certificates also certify end user ability to complete computer skills needed in higher education, and demonstrate their ability to use social media and online information thoughtfully. If individuals do not pass, personalized assessment results provide a roadmap to relevant instruction, allowing them to retake the assessment once they have mastered the necessary skills. Northstar also includes learning resources to support adult learners to master the standards outlined.

Develop new skills and passions with Skillshareand California State Library. Online classes with expert instructors and a supportive community will keep you motivated whenever and wherever you're ready to learn.  Our curated class lists help you figure out your next side project, pick up new skills for your day job, or pursue a lifelong passion.  Skillshare teachers are working professionals, experts, and subject matter enthusiasts excited to share their wisdom, experience, and trusted tools with you.  Skillshare offers thousands of classes on topics such as freelancing, entrepreneurship, graphic design, productivity, marketing, and more.