Waste Disposal
Welcome
The Inyo County Waste Management Department provides environmentally safe management of liquid and solid waste. Waste Management is responsible for the operation of five landfills, four transfer stations, and four bin transfer sites.
We also provide recycling information to the residents of Inyo County and offer the recycling of numerous materials at the landfills and manned transfer stations.
This web site provides information regarding recycling throughout the county.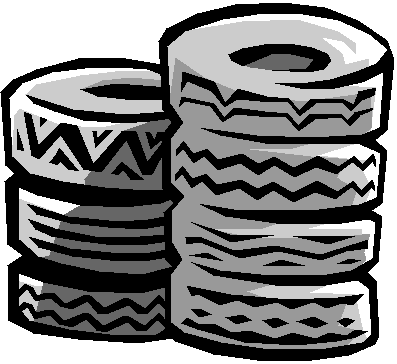 Free Tire Disposal At The Following Locations:
Bishop-Sunland Landfill, Sunland Reservation Road, Bishop        
 April 20th and 21st, 2019
 April 27th and 28th, 2019
 
Independence Landfill, Dump Road, Independence
April 21st and 28th, 2019
 
Lone Pine Landfill, Sub-Station Road, Lone Pine
April 20th and 27th, 2019
 
Big Pine Transfer Station, Big Pine Dump Road, Big Pine
April 20th and 27th, 2019
County residents may dispose of up to nine (9)* passenger or truck tires without rims, on the date listed above, for FREE!
(No heavy equipment tires) 
*Note: California law prohibits transport of more than nine tires at a time.
FOR ADDITIONAL INFORMATION, PLEASE CONTACT
Inyo County Recycling Waste Management at (760) 873-5577
NOT AVAILABLE TO TIRE DEALERS
Funding provided by a grant from the  Department of Resources Recycling and Recovery (CalRecycle)
Sponsored by Inyo County and the Rural Counties' Environmental Services Joint Powers Authority
INYO COUNTY HOLIDAY CLOSURES 2020

New Year's Day
Wednesday - January 1, 2020

Martin Luther King's Birthday
Monday - January 20, 2020

President's Day
Monday - February 17, 2020

Memorial Day
Monday - May 25, 2020

Independence Day
Thursday - July 3, 2020

Labor Day
Monday - September 7, 2020

Veteran's Day
Wednesday - November 11, 2020

Thanksgiving Day
Thursday - November 26, 2020

Day After Thanksgiving
Friday - November 27, 20

Christmas Day
Friday - December 25, 2020

 
Phone
760.873.5577
Street Address
163 May St.
Bishop, CA 93514
Mailing Address
163 May St.
Bishop, CA 93514
Regular Hours
Mon-Fri: 8am-5pm
Sat-Sun:CLOSED