A selection of book titles from the Inyo County Free Library catalog for celebrating Día (El día de los niños / El día de los libros, Children's Day / Book Day). 
Call or send email to your local branch to request these titles.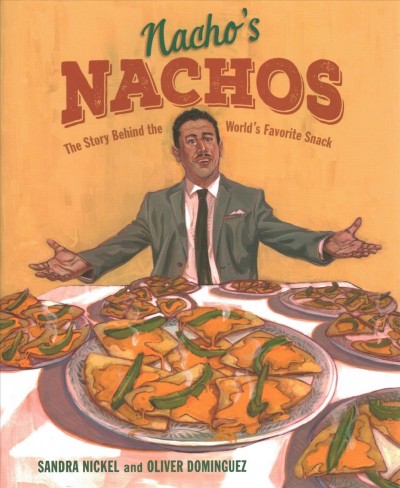 by Sandra Nickel ; illustrations by Oliver Dominguez
A picture book biography of Ignacio (Nacho) Anaya, a waiter at the Victory Club in Piedras Negras, Coahuila, Mexico, and the events surrounding the creation, in 1940, of the globally-popular tortilla chip, cheese, and jalapeño pepper snack that bears his name-nachos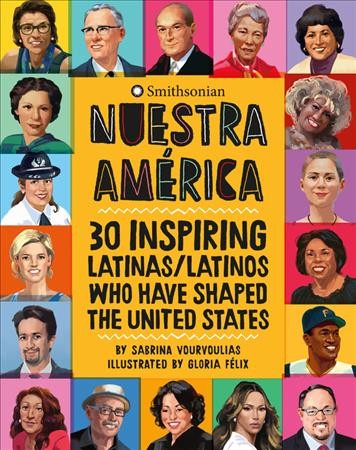 by Sabrina Vourvoulias ; illustrated by Gloria Félix
Published in association with the Smithsonian Institution and the Molina Family Latino Gallery, a celebration of thirty of history's most influential Latinas and Latinos shares the uplifting stories of subjects ranging from Pura Belpré and César Chávez to Jennifer Lopez and Sonia Sotomayor.  The stories in this book cover each figure's cultural background, childhood, and the challenges and opportunities they met in pursuit of their goals. A glossary of terms and discussion question-filled reading guide, created by the Smithsonian Latino Center, encourage further research and exploration.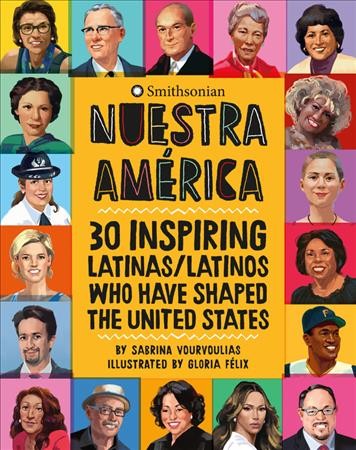 by Sabrina Vourvoulias ; illustrated by Gloria Félix
Se celebran 30 latinas y latinos influyentes en la historia estadounidense con Nuestra América, una antología completamente ilustrada del Centro Latino Smithsonian.

Nuestra América resalta las historias inspiradoras de treinta latinas y latinos a lo largo de la historia y sus muchas contribuciones al carácter cultural, social y político de los Estados Unidos.

Las historias de cada figura dentro del libro relatan su herencia cultural, su niñez y los retos y oportunidades con las cuales se encontraron al perseguir sus metas. Un glosario de términos y una guía de lectura, creada por el Centro Latino Smithsonian, promueven más investigaciones y exploración. Veintitrés de las historias presentadas en esta antología serán también incluidas en la futura Galería Latina de la Familia Molina, la primera galería nacional dedicada a los latinos en el Smithsonian.

Este libro es imprescindible para maestros buscando crear un currículo más inclusivo, jóvenes latinos que necesitan verse representados como una parte importante de la historia estadounidense y todo padre queriendo que sus hijos tengan mejor entendimiento de la historia de los Estados Unidos. Con bellos retratos por Gloria Félix, jóvenes (y adultos) seguirán hojeando y aprendiendo de Nuestra América una y otra vez.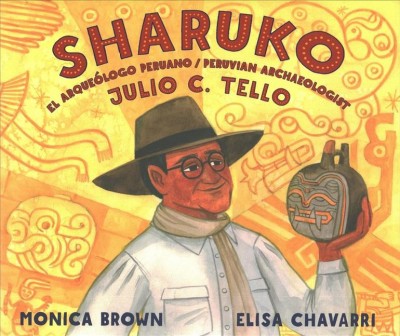 written by Monica Brown ; illustrations, Elisa Chavarri
Una biografía ilustrada de Julio C. Tello, considerado el fundador de la arqueología peruana moderna y quien llegó a ser el científico social indígena más distinguido del siglo XX.

A bilingual picture biography of Julio C. Tello, considered to be the founder of modern Peruvian archaeology, that traces his life from an early interest in Peru's ancient cultures to his rise as the most distinguished Indigenous social scientist of the twentieth century. A map and an afterword with additional information, photograph, and source list are included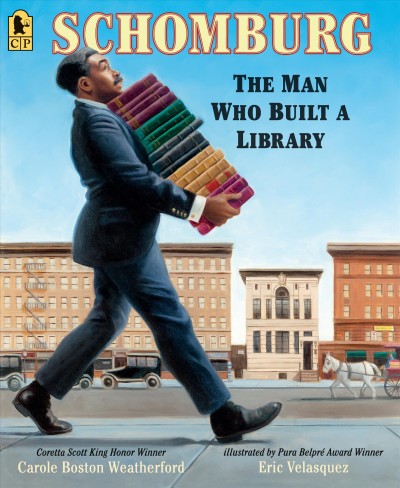 by Carole Boston Weatherford ; illustrated by Eric Velasquez
In luminous paintings and arresting poems, two of children's literature's top African-American scholars track Arturo Schomburg's quest to correct history.

Amid the scholars, poets, authors, and artists of the Harlem Renaissance stood an Afro–Puerto Rican named Arturo Schomburg. This law clerk's life's passion was to collect books, letters, music, and art from Africa and the African diaspora and bring to light the achievements of people of African descent through the ages. When Schomburg's collection became so big it began to overflow his house (and his wife threatened to mutiny), he turned to the New York Public Library, where he created and curated a collection that was the cornerstone of a new Negro Division. A century later, his groundbreaking collection, known as the Schomburg Center for Research in Black Culture, has become a beacon to scholars all over the world.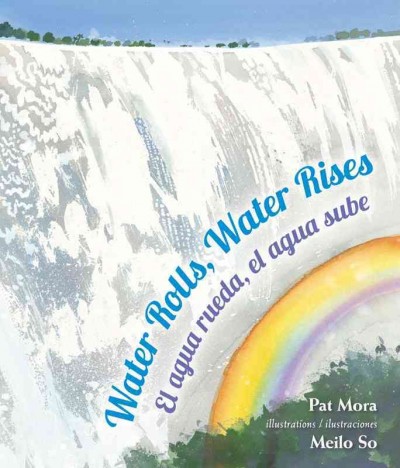 by Pat Mora ; illustrations, Meilo So
A series of verses, in English and Spanish, about the movement and moods of water around the world and the ways in which water affects a variety of landscapes and cultures.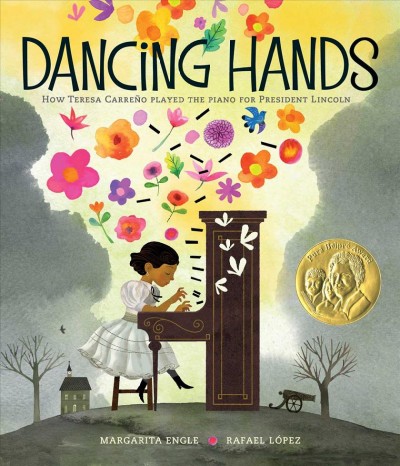 by Margarita Engle ; illustartions, Rafael Lopez.
In soaring words and stunning illustrations, Margarita Engle and Rafael López tell the story of Teresa Carreño, a child prodigy who played piano for Abraham Lincoln.

As a little girl, Teresa Carreño loved to let her hands dance across the beautiful keys of the piano. If she felt sad, music cheered her up, and when she was happy, the piano helped her share that joy. Soon she was writing her own songs and performing in grand cathedrals. Then a revolution in Venezuela forced her family to flee to the United States. Teresa felt lonely in this unfamiliar place, where few of the people she met spoke Spanish. Worst of all, there was fighting in her new home, too—the Civil War.

Still, Teresa kept playing, and soon she grew famous as the talented Piano Girl who could play anything from a folk song to a sonata. So famous, in fact, that President Abraham Lincoln wanted her to play at the White House! Yet with the country torn apart by war, could Teresa's music bring comfort to those who needed it most?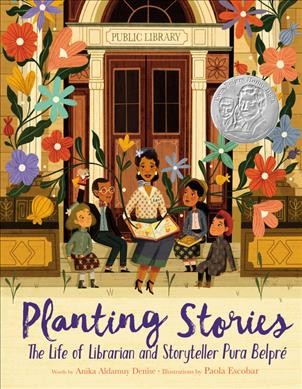 words by Anika Aldamuy Denise ; illustrations by Paola Escobar.
A lyrical picture book portrait of New York City's first Puerto Rican librarian describes how Pura Belpré moved to America in 1921 and became an influential writer and puppeteer who is celebrated for championing bilingual literature. 

When she came to America in 1921, Pura Belpré carried the cuentos folklóricos of her Puerto Rican homeland. Finding a new home at the New York Public Library as a bilingual assistant, she turned her popular retellings into libros and spread story seeds across the land. Today, these seeds have grown into a lush landscape as generations of children and storytellers continue to share her tales and celebrate Pura's legacy.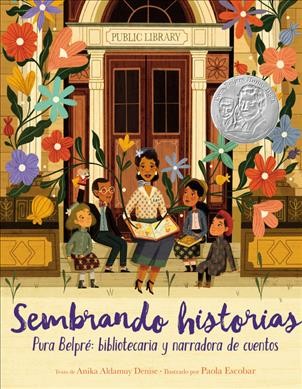 texto de Anika Aldamuy Denise ; ilustraciones de Paola Escobar
Sigue el relato de la vida y el legado de Pura Belpré, la primera bibliotecaria puertorriqueña en la ciudad de Nueva York.

Cuando llegó a Estados Unidos, en 1921, Pura traía los cuentos folclóricos de su querido Puerto Rico. Al encontrar un nuevo hogar en la Biblioteca Pública de Nueva York como asistente bilingüe, convirtió sus historias populares en libros y esparció semillas de historias por todo el país. Hoy, esas semillas se han convertido en un frondoso bosque, a medida que generaciones de niños y cuentistas continúan difundiendo sus historias y celebrando el legado de Pura.

Este retrato de la influyente bibliotecaria, autora y titiritera nos recuerda del poder que hay en contar historias y nos presenta a la extraordinaria mujer que alcanzó a una cultura entera.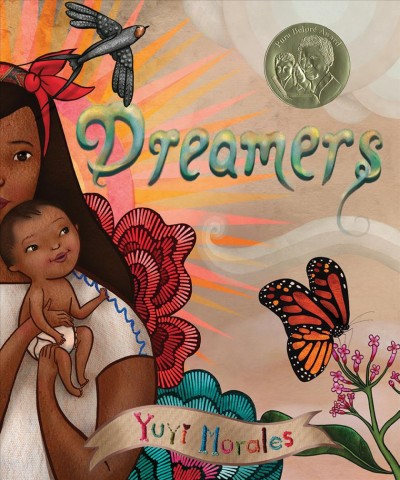 by Yuyi Morales
Dreamers is a celebration of making your home with the things you always carry: your resilience, your dreams, your hopes and history. It's the story of finding your way in a new place, of navigating an unfamiliar world and finding the best parts of it. In dark times, it's a promise that you can make better tomorrows.

This lovingly-illustrated picture book memoir looks at the myriad gifts migrantes bring with them when they leave their homes. It's a story about family. And it's a story to remind us that we are all dreamers, bringing our own strengths wherever we roam. Beautiful and powerful at any time but given particular urgency as the status of our own Dreamers becomes uncertain, this is a story that is both topical and timeless.

The lyrical text is complemented by sumptuously detailed illustrations, rich in symbolism. Also included are a brief autobiographical essay about Yuyi's own experience, a list of books that inspired her (and still do), and a description of the beautiful images, textures, and mementos she used to create this book.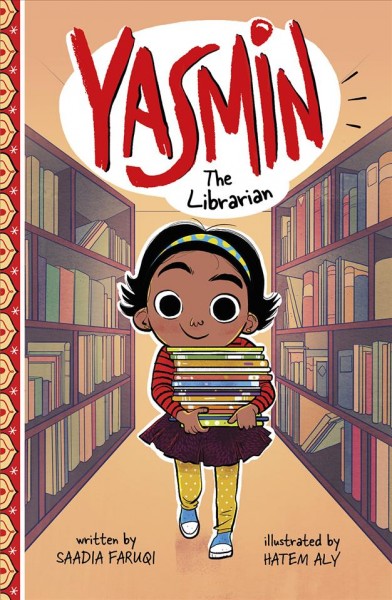 written by Saadia Faruqi ; illustrated by Hatem Aly.
It is library day and helper Yasmin is busy shelving books, but suddenly she discovers that her own special book is missing, prompting her to calmly retrace her steps.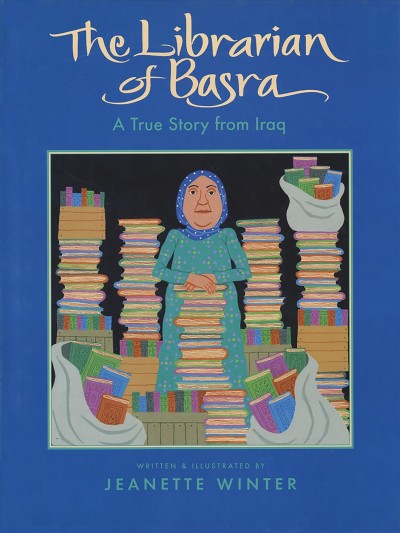 written & illustrated by Jeanette Winter.
Alia Muhammad Baker's library in Basra, Iraq, has been a meeting place for those who love books for the past fourteen years. Now war has come, and Alia fears that the library—along with the thirty thousand books within it—will be destroyed forever.

In this incredible true story of a war-stricken country where civilians seem powerless in the face of battle, this feminist and inspirational tale about a librarian's struggle to save her community's priceless collection of books reminds us how, throughout the world, the love of literature can unite us all.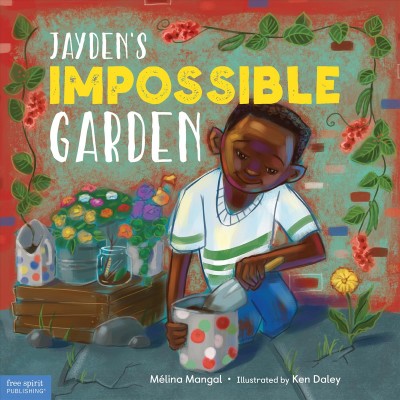 by Mélina Mangal ; illustrated by Ken Daley.
Jayden and a new friend bring nature to the city in this timeless story about a community garden.

Amidst all the buildings, people, and traffic in his neighborhood, Jayden sees nature everywhere: the squirrels scrounging, the cardinals calling, and the dandelions growing. But Mama doesn't believe there's nature in the city. So Jayden sets out to help Mama see what he sees. With the help of his friend Mr. Curtis, Jayden plants the seeds of a community garden and brings together his neighbors and Mama to show them the magic of nature in the middle of the city.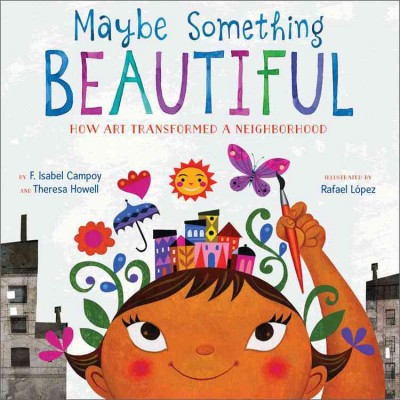 by F. Isabel Campoy and Theresa Howell ; illustrated by Rafael López.
What good can a splash of color do in a community of gray? As Mira and her neighbors discover, more than you might ever imagine! Based on the true story of the Urban Art Trail in San Diego, California, Maybe Something Beautiful reveals how art can inspire transformation; and how even the smallest artists can accomplish something big. Pick up a paintbrush and join the celebration!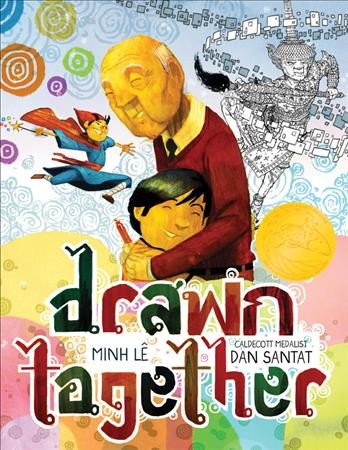 written by Minh Lê ; illustrated by Dan Santat
When a young boy visits his grandfather, their lack of a common language leads to confusion, frustration, and silence. But as they sit down to draw together, something magical happens—with a shared love of art and storytelling, the two form a bond that goes beyond words.

With spare, direct text by Minh Lê and luminous illustrations by Caldecott Medalist Dan Santat, this stirring picturebook about reaching across barriers will be cherished for years to come.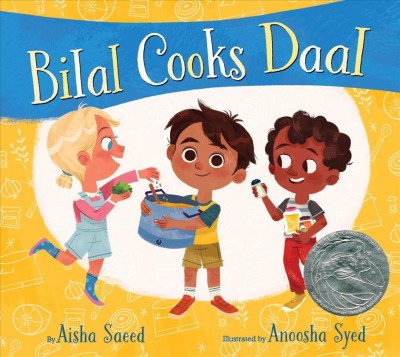 by Aisha Saeed ; illustrated by Anoosha Syed
Six-year-old Bilal is excited to help his dad make his favorite food of all-time: daal! The slow-cooked lentil dish from South Asia requires lots of ingredients and a whole lot of waiting. Bilal wants to introduce his friends to daal. They've never tried it! As the day goes on, the daal continues to simmer, and more kids join Bilal and his family, waiting to try the tasty dish. And as time passes, Bilal begins to wonder: Will his friends like it as much as he does?

This debut picture book by Aisha Saeed, with charming illustrations by Anoosha Syed, uses food as a means of bringing a community together to share in each other's family traditions.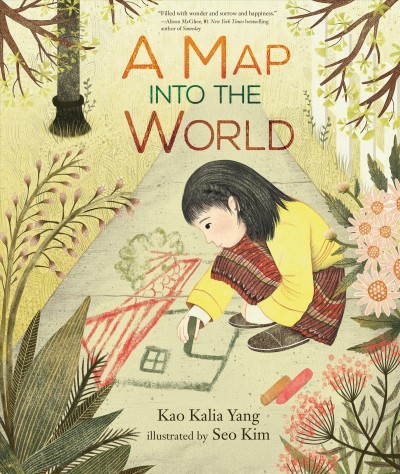 by Kao Kalia Yang ; illustrated by Seo Kim
Paj Ntaub, a young Hmong American girl, spends a busy year with her family in their new home, and seeks a way to share the beauty of the world with a grieving neighbor.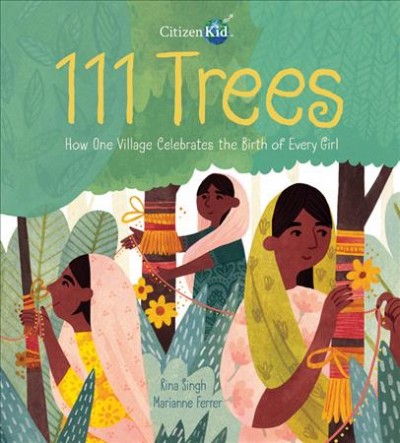 written by Rina Singh ; illustrated by Marianne Ferrer
This is the story of Sundar Paliwal, from a small Indian village ruled by ancient customs. As he grows to be a man, Sundar suffers much heartbreak and decides it is time for change to come to his village. Sundar is determined to live in a place where girls are valued as much as boys and where the land is not devastated by irresponsible mining. Sundar's plan? To celebrate the birth of every girl with the planting of 111 trees. Though many villagers resist at first, Sundar slowly gains their support. And today, there are over a quarter of a million trees in his village, providing food, water and opportunities for women to earn a living.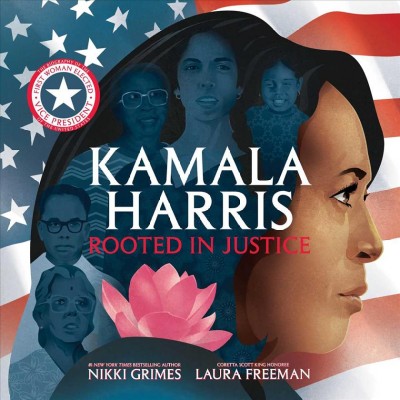 written by Nikki Grimes ; illustrated by Laura Freeman
Discover the incredible story of a young daughter of immigrants who would grow up to be the first woman, first Black person, and first South Asian American ever elected Vice President of the United States in this moving picture book biography of Kamala Harris.

When Kamala Harris was young, she often accompanied her parents to civil rights marches—so many, in fact, that when her mother asked a frustrated Kamala what she wanted, the young girl responded with: "Freedom!"

As Kamala grew from a small girl in Oakland to a senator running for president, it was this long-fostered belief in freedom and justice for all people that shaped her into the inspiring figure she is today. From fighting for the use of a soccer field in middle school to fighting for the people of her home state in Congress, Senator Harris used her voice to speak up for what she believed in and for those who were otherwise unheard. And now this dedication has led her all the way to being elected Vice President of the United States.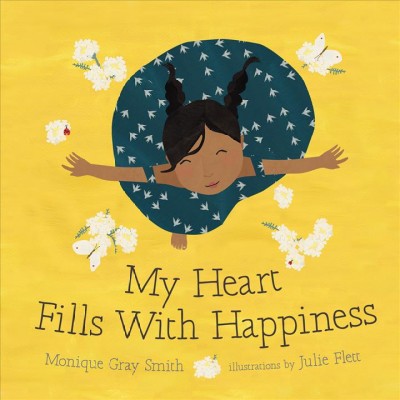 written by Monique Gray Smith ; illustrations by Julie Flett
The sun on your face. The smell of warm bannock baking in the oven. Holding the hand of someone you love. What fills your heart with happiness? This beautiful board book, with illustrations from celebrated artist Julie Flett, serves as a reminder for little ones and adults alike to reflect on and cherish the moments in life that bring us joy.

International speaker and award-winning author Monique Gray Smith wrote My Heart Fills with Happiness to support the wellness of Indigenous children and families, and to encourage young children to reflect on what makes them happy.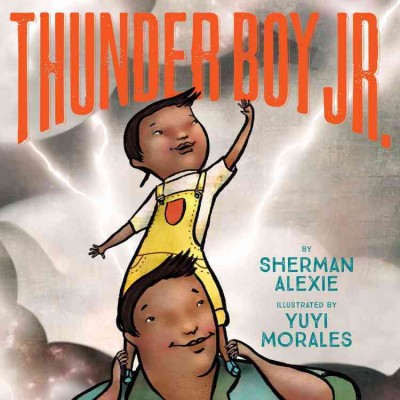 by Sherman Alexie ; illustrated by Yuyi Morales
Thunder Boy Jr. wants a normal name...one that's all his own. Dad is known as big Thunder, but little thunder doesn't want to share a name. He wants a name that celebrates something cool he's done like Touch the Clouds, Not Afraid of Ten Thousand Teeth, or Full of Wonder.

But just when Little Thunder thinks all hope is lost, dad picks the best name...Lightning! Their love will be loud and bright, and together they will light up the sky.