Health Care Providers
Public Health And Prevention Vision Statement:
We are Leaders of Change Empowering Healthy Communities
The Public Health and Prevention Division works to promote and encourage healthy behaviors, prevent epidemics and the spread of disease, improve early child development, prevent injuries, respond to disasters that impact the medical and health delivery system and assist communities in recovery, and assure the quality and accessibility of health services throughout the county.
-------------------------------------------------------------------
For Health Care Providers
Public Health promotes optimal community health through disease and injury prevention, education, policy development, and more. Health Care Providers (HCP), such as doctors and nurses, are critical to this work.
The Inyo Public Health team strives to work closely with HCPs throughout the community to share guidelines and best practices, create care coordination, technical assistance, and more. Information is shared as needed on this page (see accordions below and click to expand).
To receive local alerts and provider outreach emails - subscribe to our provider mailing list.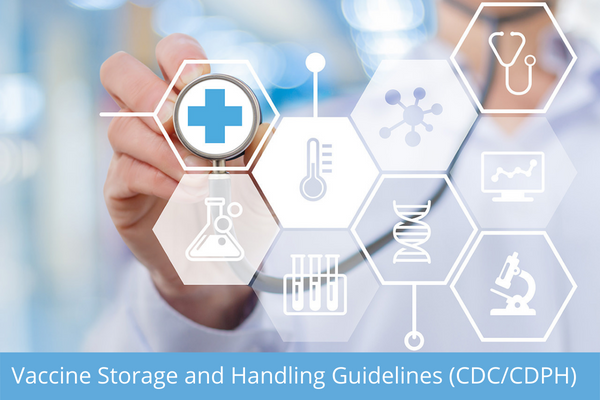 Welcome Health Care Providers to the Vaccine Storage and Handling Guidelines resource page. The Inyo County Health & Human Services - Public Health Division is working to promote and encourage the adoption of CDPH and CDC immunization storage and handling guidelines with our local healthcare providers.
You can find a comprehensive list of storage and handling resources at Storage & Handling Job Aids – California Vaccines for Children (VFC) (eziz.org).
We want to highlight these storage and handling topics/resources:
The use of standardized temperature log (inclusive of Min and Max temperatures) is highly recommended. Cold temperatures can damage vaccines immediately. Warm temperatures can damage vaccines cumulatively over time. Both can impact vaccine viability. Monitoring storage unit temperatures consistently and accurately plays an important role in protecting the vaccines that protect your patients.

Supervisors must ensure that appropriate action has been taken for all out-of-range temperatures. Storage and Handling Online Triage System (SHOTS) is an online tool that triages each incident to determine whether vaccine manufacturers must intervene to determine vaccine viability.
 
The use of CDC recommended vaccine storage and temperature equipment is required. This is the link to the CDC Vaccine Storage and Handling Toolkit with updated COVID-19 information addendum: Vaccine Storage and Handling Toolkit (cdc.gov)

UPDATE: Dormitory-style storage units are no longer acceptable for vaccine storage at any time. 
If you have any questions about storage and handling for your facilities, please reach out to:

Public Health Nurse – Immunizations/Communicable Diseases 
Tim Whitney, PHN, RN
p: 760-873-7871 | e: twhitney@inyocounty.us
Inyo County Public Health would like to support HCPs to ensure that our local medical providers are up to date on guidance around the screening, care, and reporting of pregnant women/infants who test positive for Hepatitis B. 
Please refresh your knowledge by reviewing the Hepatitis B Quicksheet, CMR reporting process, and CDPH Hepatitis B Webpage.
This is a quick resource document that highlights recommendations/guidance for Hepatitis B:


Hepatitis B Quicksheet (ca.gov)
 
The

CMR form

is

for reporting and tracking positive HBV cases

(and other reportable conditions):
CDPH 110a Form
!! REPORTABLE DISEASES !!
Must be reported to Inyo County HHS Public Health via:
 Fax:760-873-7800  OR  Phone Call: 760-873-7868



Thank you for your time and remember:




- rEPORT -




hepatitis B in pregnant mothers & newborns
If you have any questions about Hepatitis B guidance for your facilities, please reach out to:

Public Health Nurse – Immunizations/Communicable Diseases 
Tim Whitney, PHN, RN
p: 760-873-7871 | e: twhitney@inyocounty.us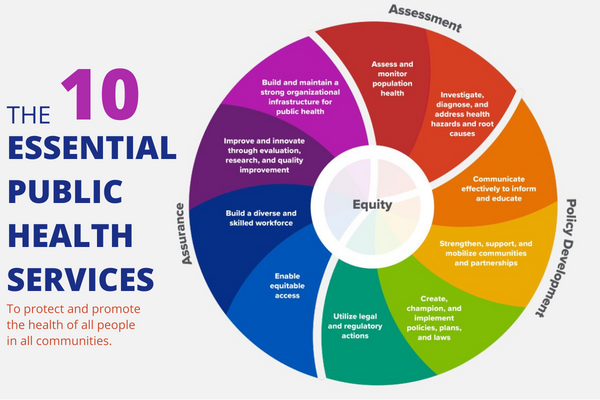 Assessment
Assess and monitor population health status, factors that influence health, and community needs and assets
 
Investigate, diagnose, and address health problems and hazards affecting the population

Policy Development
Communicate effectively to inform and educate people about health, factors that influence it, and how to improve it

Strengthen, support, and mobilize communities and partnerships to improve health

Create, champion, and implement policies, plans, and laws that impact health

Utilize legal and regulatory actions designed to improve and protect the public's health
Assurance
Assure an effective system that enables equitable access to the individual services and care needed to be healthy
 
Build and support a diverse and skilled public health workforce
 
Improve and innovate public health functions through ongoing evaluation, research, and continuous quality improvement
 
Build and maintain a strong organizational infrastructure for public health
more information coming soon
COVID-19 Vaccine Schedule
Use this chart to help determine when to receive COVID-19 vaccine based on age or health conditions.
Health Officer Reading List
As Inyo County Health Officer, Dr. James Richardson, comes across helpful and interesting healthcare research and articles, they will be shared here for other Healthcare Providers to review. 
Office of Guidance and Policy
CDPH - Office of Guidance and Policy (G&P) launch an inquiry submission portal.
The portal serves as a resource for submitting questions pertaining to our policy updates and guidance regarding communicable diseases, and methods for keeping you and your community safe.
Before submitting your question to the team, please review the resources available on the CDPH guidance page. 
Inquires may be submitted at the CDPH Inquiry Portal. Inquiries will be responded to promptly, between the business hours of Monday-Friday from 8:00am- 5:00pm PST (excluding State holidays).