COVID-19 Vaccine Information
COVID-19 Vaccine Information
Pfizer - Booster Doses:
COVID-19 Vaccine booster shots are available for the following Pfizer-BioNTech vaccine recipients:
Completed their initial series at least 6 months ago
AND
---------------------------------------------------
**NEW CLINIC LINKS**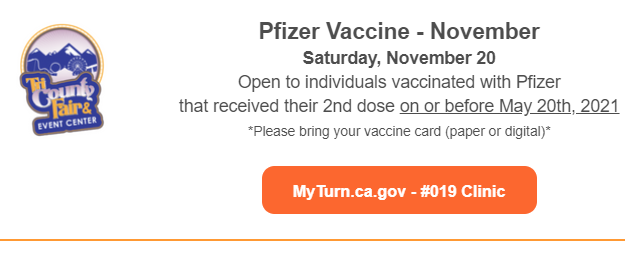 --------------------------------------------------------------------------------------------------------------------
COVID-19 Vaccine Information:
Inyo County Public Health is working with providers throughout the County to offer vaccine clinics. Available clinic information is included on this webpage (below) and in the weekly update emails.
Vaccine eligibility has opened up to ANYONE 12 years of age and older. Currently Pfizer is the only vaccine approved for those age 12 years of age and older. 
All three COVID-19 vaccines are FREE of cost:
If an individual has health insurance, vaccine providers are able to charge insurance an administration fee.

If you do not have insurance, you will not be charged anything for the vaccine.
Anyone can receive the vaccine: Public Health and all vaccine providers are not asking about or sharing immigration status with any organizations. We are committed to providing a safe place for everyone to receive the vaccine. You do not need to be a resident of Inyo County or have citizenship to receive the vaccine.
Inyo County COVID-19 Vaccine providers are currently offering:

All of the available vaccines have been shown to be safe and very effective in large studies that involved a diverse mix of people. The vaccines reduce the risk of people getting sick and are 100% effective in preventing death from the COVID-19 virus.
For specific COVID-19/Vaccine questions, please: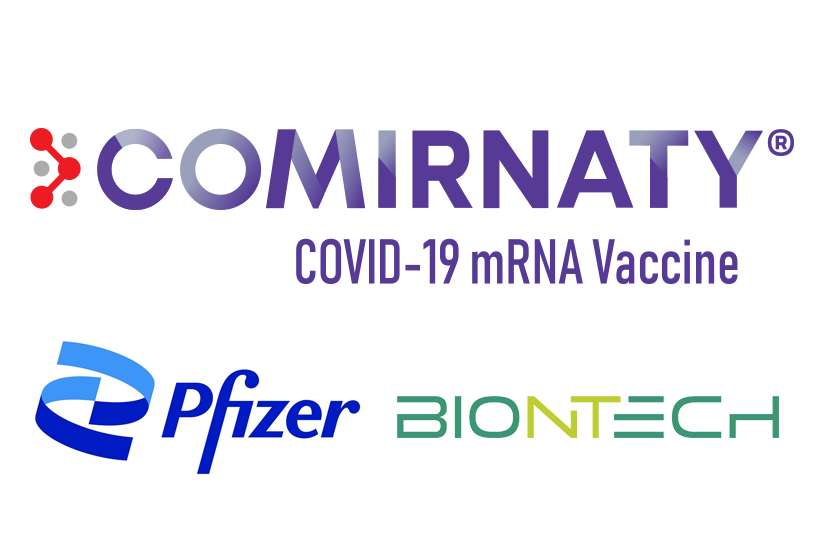 *Pfizer (brand name COMIRNATY):2-Dose vaccine
The only vaccine currently fully authorized by the FDA for people are 16 and over, as well as authorized under FDA-EUA for people age 12 - 15 years old. 
For more information about the Pfizer vaccine, we recommend you read the downloadable Pfizer COVID-19 Fact Sheet PDF. 

Moderna: 2-Dose vaccine
Authorized by the FDA-EUA for people age 18 and over
For more information about the Moderna vaccine, we recommend you read the downloadable Moderna COVID-19 Fact Sheet PDF.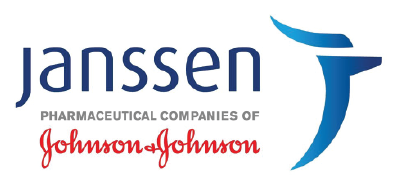 J&J/Janssen: 1-Dose vaccine
Authorized by the FDA-EUA for people age 18 and over
For more information about the Janssen vaccine, we recommend you read the downloadable Janssen COVID-19 Fact Sheet PDF. 
Considerations for use of the Janssen COVID-19
vaccine in certain populations; women aged <50 years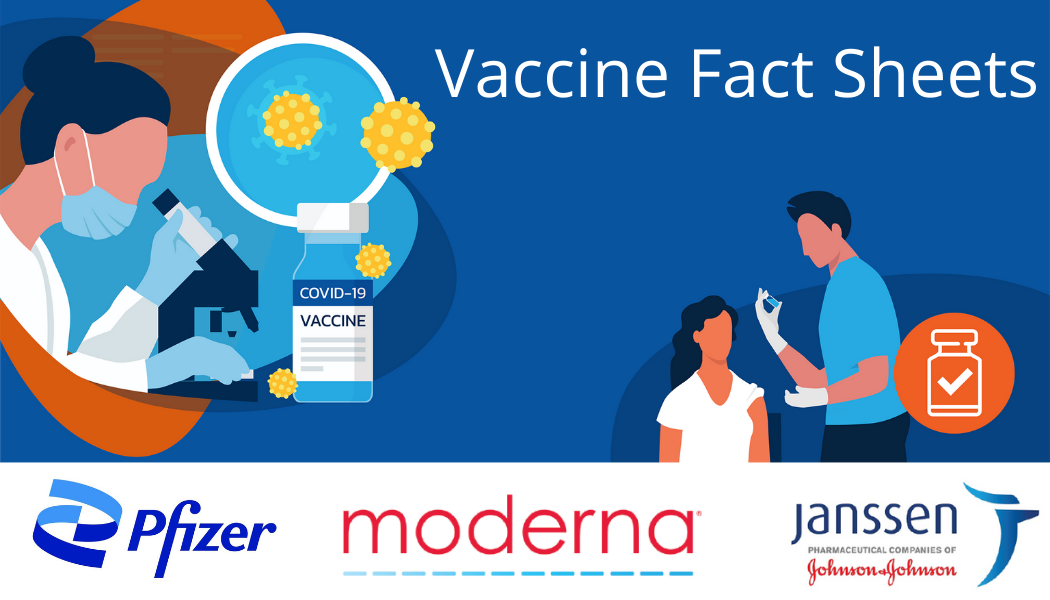 What to learn more about each COVID-19 vaccine?
You can read the vaccine fact sheets here.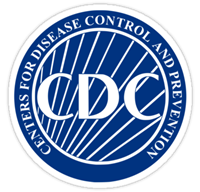 Messenger RNA vaccines—also called mRNA vaccines—are some of the first COVID-19 vaccines authorized for use in the United States.
New Approach to Vaccines
mRNA vaccines are a new type of vaccine to protect against infectious diseases. To trigger an immune response, many vaccines put a weakened or inactivated germ into our bodies. Not mRNA vaccines. Instead, they teach our cells how to make a protein—or even just a piece of a protein—that triggers an immune response inside our bodies. That immune response, which produces antibodies, is what protects us from getting infected if the real virus enters our bodies.
A Closer Look at How COVID-19 mRNA Vaccines Work
COVID-19 mRNA vaccines give instructions for our cells to make a harmless piece of what is called the "spike protein." The spike protein is found on the surface of the virus that causes COVID-19.
First, COVID-19 mRNA vaccines are given in the upper arm muscle. Once the instructions (mRNA) are inside the immune cells, the cells use them to make the protein piece. After the protein piece is made, the cell breaks down the instructions and gets rid of them.
Next, the cell displays the protein piece on its surface. Our immune systems recognize that the protein doesn't belong there and begin building an immune response and making antibodies, like what happens in natural infection against COVID-19.
At the end of the process, our bodies have learned how to protect against future infection. The benefit of mRNA vaccines, like all vaccines, is those vaccinated gain this protection without ever having to risk the serious consequences of getting sick with COVID-19.
Facts about COVID-19 mRNA Vaccines
They cannot give someone COVID-19.
mRNA vaccines do not use the live virus that causes COVID-19.
They do not affect or interact with our DNA in any way.
mRNA never enters the nucleus of the cell, which is where our DNA (genetic material) is kept.
The cell breaks down and gets rid of the mRNA soon after it is finished using the instructions.
COVID-19 mRNA Vaccines Will Be Rigorously Evaluated for Safety
mRNA vaccines are safe and effective.
mRNA vaccines have been held to the same rigorous safety and effectiveness standards [332 KB, 24 pages]external icon as all other types of vaccines in the United States. The only COVID-19 vaccines the Food and Drug Administration (FDA) will make available for use in the United States (by approval or emergency use authorization) are those that meet these standards.
mRNA Vaccines Are New, But Not Unknown
Researchers have been studying and working with mRNA vaccines for decades. Interest has grown in these vaccines because they can be developed in a laboratory using readily available materials. This means the process can be standardized and scaled up, making vaccine development faster than traditional methods of making vaccines.
mRNA vaccines have been studied before for flu, Zika, rabies, and cytomegalovirus (CMV). As soon as the necessary information about the virus that causes COVID-19 was available, scientists began designing the mRNA instructions for cells to build the unique spike protein into an mRNA vaccine.
Future mRNA vaccine technology may allow for one vaccine to provide protection for multiple diseases, thus decreasing the number of shots needed for protection against common vaccine-preventable diseases.
Beyond vaccines, cancer research has used mRNA to trigger the immune system to target specific cancer cells.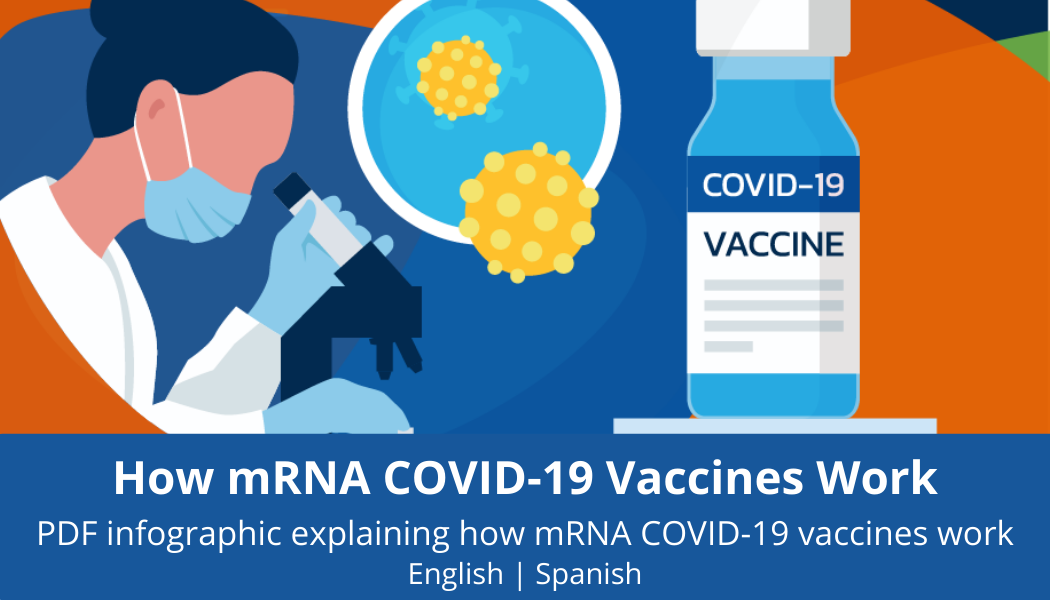 Get vaccinated.
Get your smartphone.
Get started with v-safe.
Use your smartphone to tell CDC about any side effects after getting the COVID-19 vaccine. You'll also get reminders if you need a second vaccine dose.
V-safe is a smartphone-based tool that uses text messaging and web surveys to provide personalized health check-ins after you receive a COVID-19 vaccine. Through v-safe, you can quickly tell CDC if you have any side effects after getting a COVID-19 vaccine. Depending on your answers to the web surveys, someone from CDC may call to check on you and get more information. V-safe will also remind you to get your second COVID-19 vaccine dose if you need one.
Parents and guardians can enroll adolescents (ages 12 and older) in v-safe and complete health check-ins on their behalf after COVID-19 vaccination. All adolescents in the family who are eligible to be vaccinated can be enrolled in v-safe.  Parents and guardians should use their smartphone to complete a separate v-safe registration for each adolescent. All v-safe communications will be sent to the parent or guardian's smartphone.
Note: V-safe cannot schedule COVID-19 vaccination appointments, nor serve as an official record of being vaccinated against COVID-19. You will receive a COVID-19 vaccination card at your vaccination appointment. Learn more about COVID-19 vaccination cards, including what to do if you lost or did not receive your card.
Videos: COVID-19 Vaccine Information
Subscribe To Our Mailing List For Weekly Updates
Please Note: The updates are sent in English and Spanish. You can unsubscribe at anytime.