Immunizations and Flu Shots
Immunizations and Flu Shots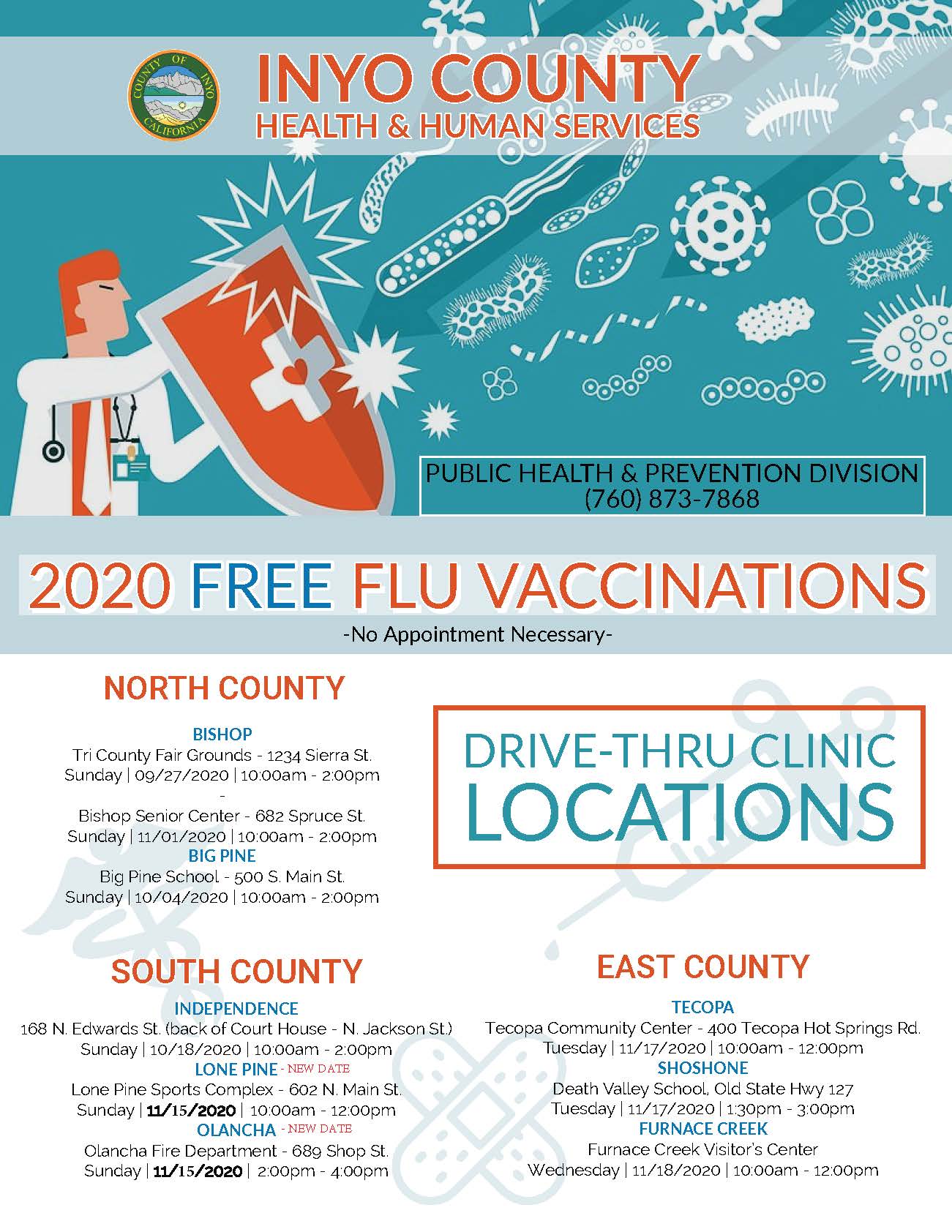 The Inyo County Public Health Immunization Program works to reduce vaccine-preventable diseases by improving vaccine coverage, conducting disease investigations/control, and by providing education, community collaboration, assessment, and Immunization Registry services.
Eligibility for Immunizations at Inyo County Public Health
The following individuals are eligible to receive immunizations from Inyo County Public Health:
Persons 6 months and older in need of influenza (flu) vaccine regardless of health coverage.
Children and adults who do not have health insurance.
Persons age 0-18 years who are American Indian or Alaskan Native.
Persons age 0-18 years who have Medi-Cal or are Medi-Cal eligible.
Adults whose health insurance does not include vaccines.
Individuals may not be eligible for vaccines if their insurance includes vaccinations, even if there are co-pays or deductibles. However, Inyo County does offer some common vaccines at cost, such as TDap, HepB and MMR, to insured adults who are not able to access these vaccines through their health care provider. For more information, please contact Inyo County Health and Human Services Public Health and Prevention Division at 760-873-7868.
Videos: Immunizations and Flu Shots
2020 Flu Vaccination Clinic Schedule
The 2020 Inyo County Department of Health and Human Services, Public Health flu vaccination clinics are underway! Please click HERE to review the 2020 Flu Vaccination Clinic Schedule for more information.