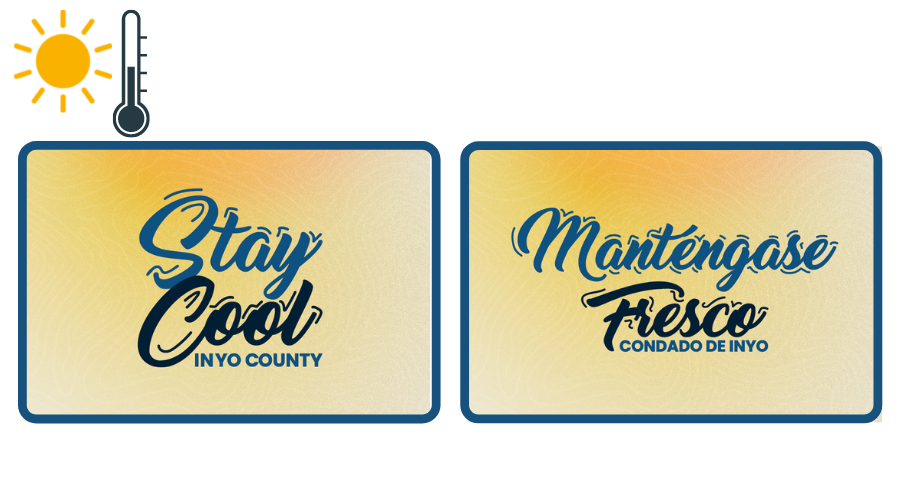 Try to stay cool:
DO NOT leave children or pets in vehicles

Drink plenty of water to stay hydrated 

Wear lightweight/light colored clothing

Avoid direct sunlight when possible
Should areas in Inyo County experience energy outages, information about Cooling Centers will be shared here.
News Items: Emergency Services
National Preparedness Month is an observance each September to raise awareness about the importance of preparing for disasters and emergencies that…
FOR IMMEDIATE RELEASE CONTACT:           Carma Roper, Public Information Officer, croper@inyocounty.us INYO COUNTY TEMPORARILY BANS CAMPFIRES …
Inyo County Office of Emergency Services (OES)
The Inyo County Office of Emergency Services (OES) coordinates the overall county response to disasters.  OES is responsible for alerting and notifying appropriate agencies when disaster strikes; coordinating all agencies that respond; ensuring resources are available and mobilized in times of disaster; developing plans and procedures for response to and recovery from disasters; and developing and providing preparedness materials for the public.
OES staffs the Operational Area Emergency Operations Center, a facility which provides regional coordinated emergency response.
Contact
Kelley Williams | Email | Phone Number - (760) 878-0120