Library Events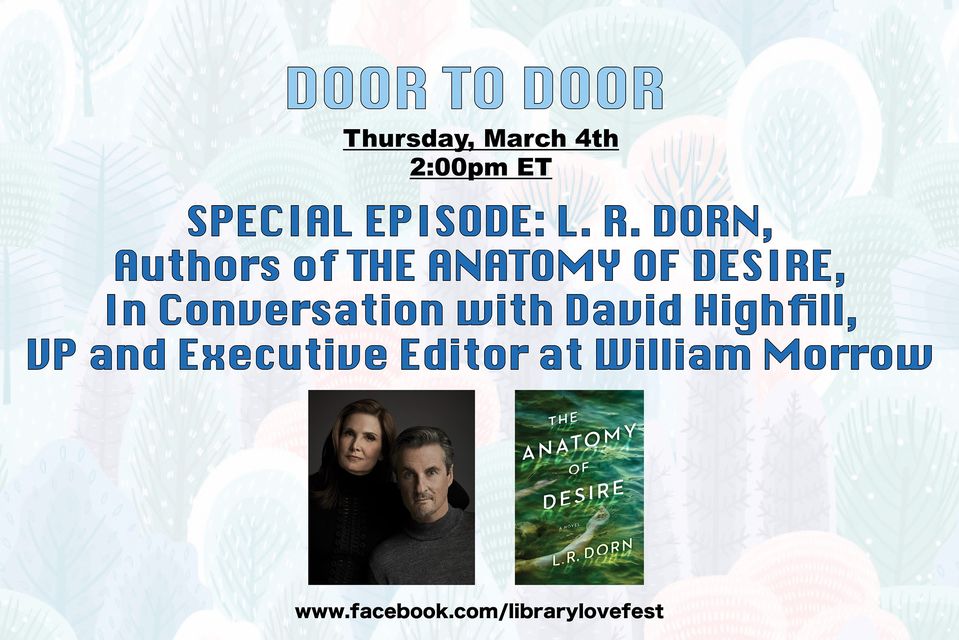 Join us tomorrow, Thursday, March 4th, at 2pm ET (11am PT), for a new episode of DOOR TO DOOR!  LIVE on FACEBOOK!
L. R. Dorn, pen name for husband-and-wife team Matt Dorff and Suzanne Dunn, authors of the upcoming THE ANATOMY OF DESIRE, will be in conversation with David Highfill, VP and Executive Editor of William Morrow!
Get the inside scoop on this buzzy thriller, perfect for fans of true time docuseries a la SERIAL and MAKING A MURDERER, that reimagines Theodore Dreiser's classic novel of crime and punishment, AN AMERICAN TRAGEDY.
David Highfill has worked with authors such as Greg Iles, Tom Franklin, Patricia Cornwell Peter Swanson, Wiley Cash, Brad Taylor, and Sarah Pinborough...just to name a few!
Storytime at the Bishop Branch Library
Temporarily suspended
During this time of curtailed library services many publishing and education services have provided special access to their services.  We have also found some links to sites that may be of interest as an alternative to the library, especially for kids.  See our page for LIBRARY ALTERNATIVES.